Stages have evolved to become more than just a place for the band to perform, more complex and more capable than ever before!  They are completely integrated systems that contain the capacity for flying your PA system and lighting rigs to LED walls and banner structures so that give you and your sponsors unique LARGE format branding opportunities in one package!
At the forefront of design and safety is the StageLine brand of mobile solutions and we can provide you with a multitude of sizes and configurations for your next event!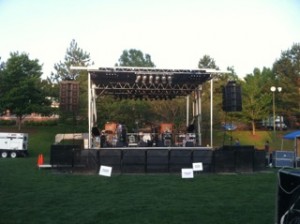 Here you see the SL320 and one of it's younger brothers the SL100!
Among the many advantages of the mobile stage are consistency of setup – event after event, these stages out perform their stick built counterparts time and again!  From saving you setup time (which easily translates to your bottom line) to avoiding the headaches associated with hiring the right contractor to install your stage, the mobile option wins virtually every time!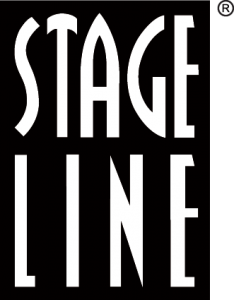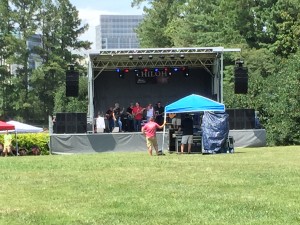 Here's the SL100 in some different configurations.
LARGE FORMAT BRANDING – SL100
Your event is more than just a good time, it is an opportunity for you to show off and let your clients and customers know just who you are!  Utilizing the one thing that everyone is going to be looking at anyway – lets put your mark or the mark of your advertisers and sponsors out front for all the world to see!  Let our design team help you create the perfect way to do just that!